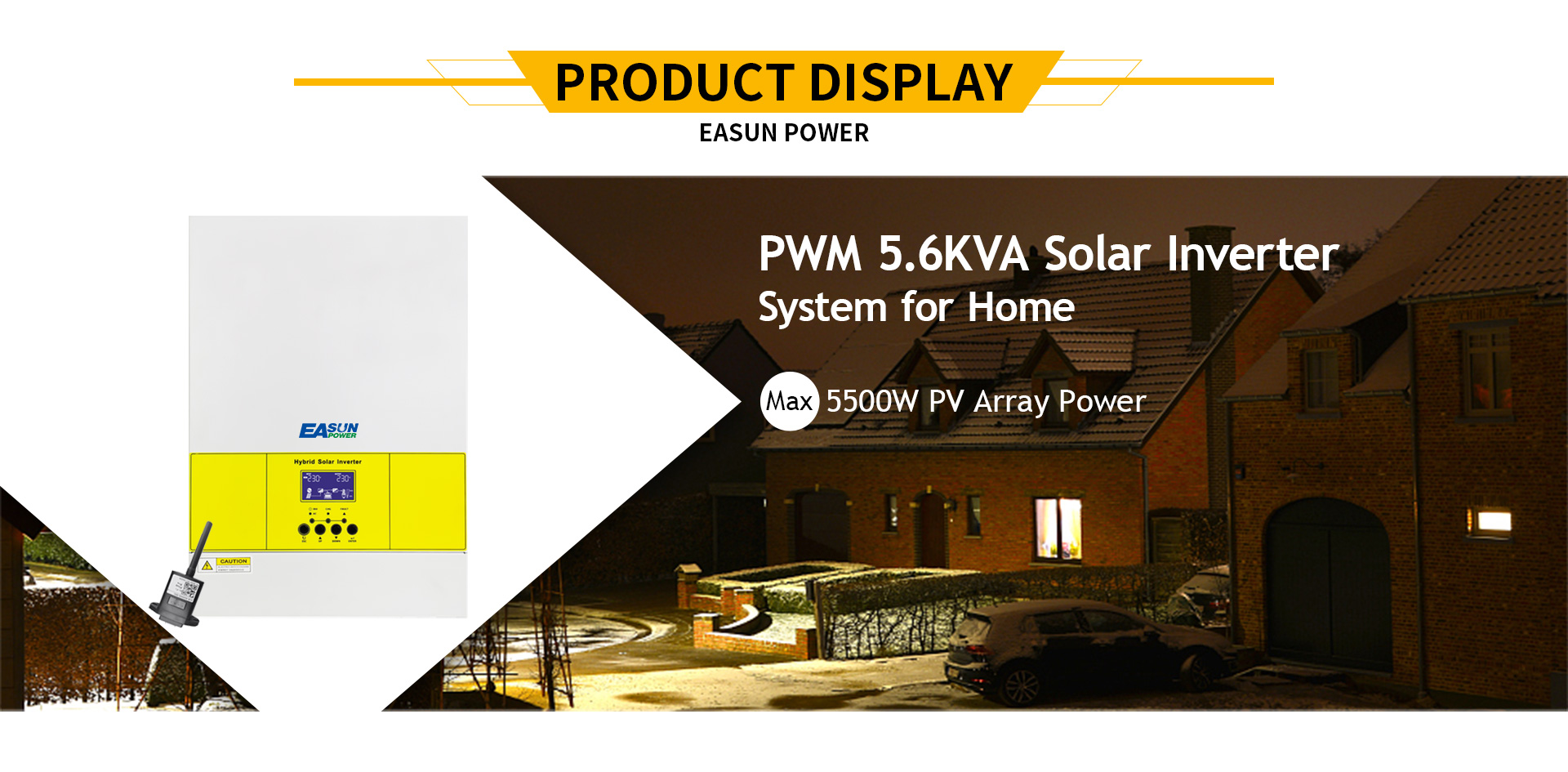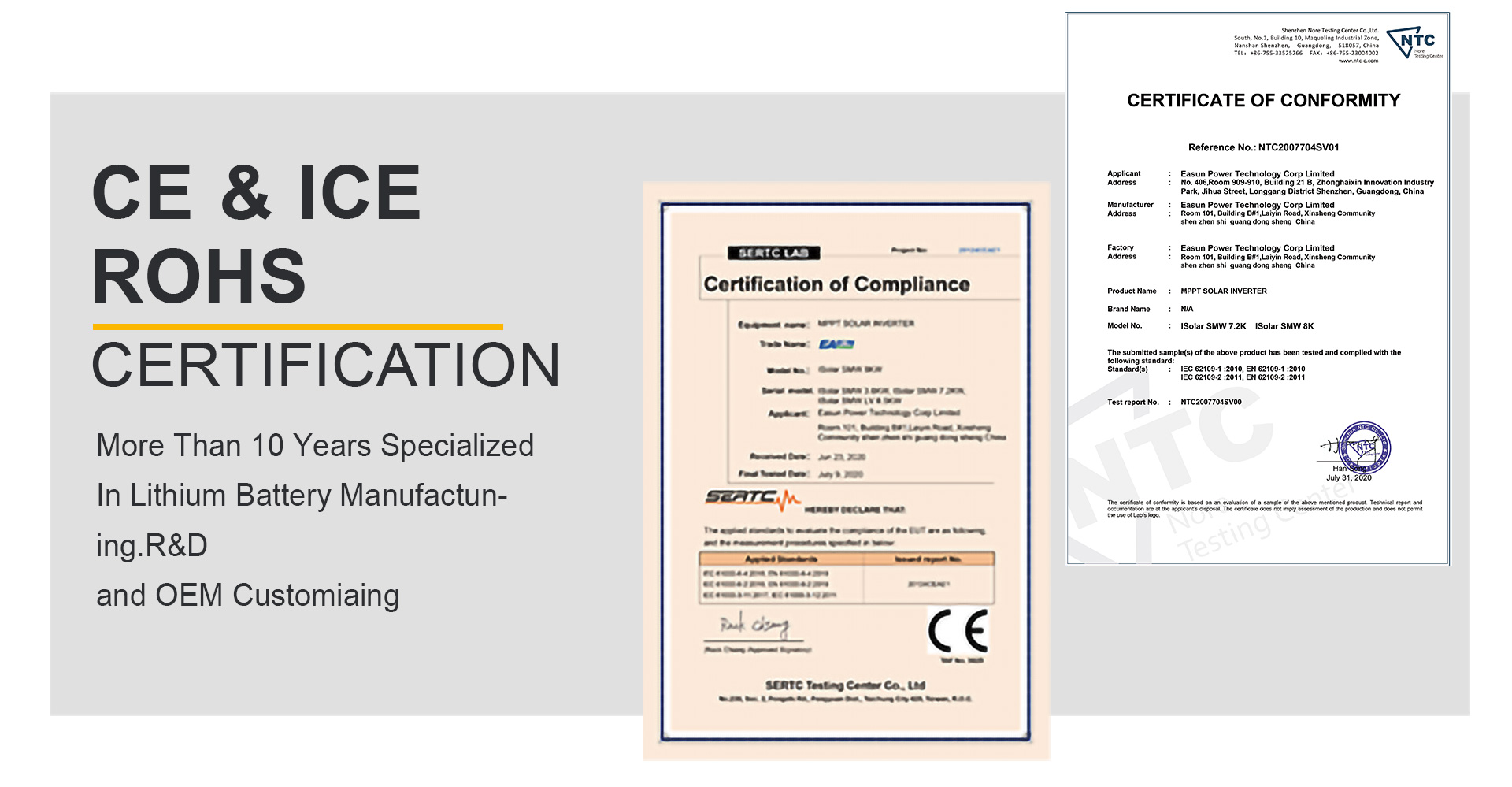 | | |
| --- | --- |
| Place of Origin: | Guangdong, China |
| Brand Name: | EASUN POWER |
| Model Number: | ISolar SMG-II-5.6KP |
| Input Voltage: | 220VAC |
| Output Voltage: | 220VAC |
| Output Current: | 20A |
| Output Frequency: | 50/60Hz |
| Output Type: | Single |
| Size: | 565x380x190mm |
| Type: | DC/AC Inverters |
| Inverter Efficiency: | 96% |
| Certificate: | CE |
| Warranty: | 1 Year |
| Weight: | 12Kg |
| Product name: | Solar Charger inverter |
| Feature: | Pure Sine Wave Inverter |
| Rated Power: | 5600VA/5600W |
| PARALLEL CAPABILITY: | Yes, up to 9 units |
| Surge Power: | 11000VA |
| Waveform: | Pure sine wave |
| Battery Voltage: | 48VDC |
| Floating Charge Voltage: | 54VDC |
| Overcharge Protection: | 63VDC |
| Solar Charger Type: | MPPT |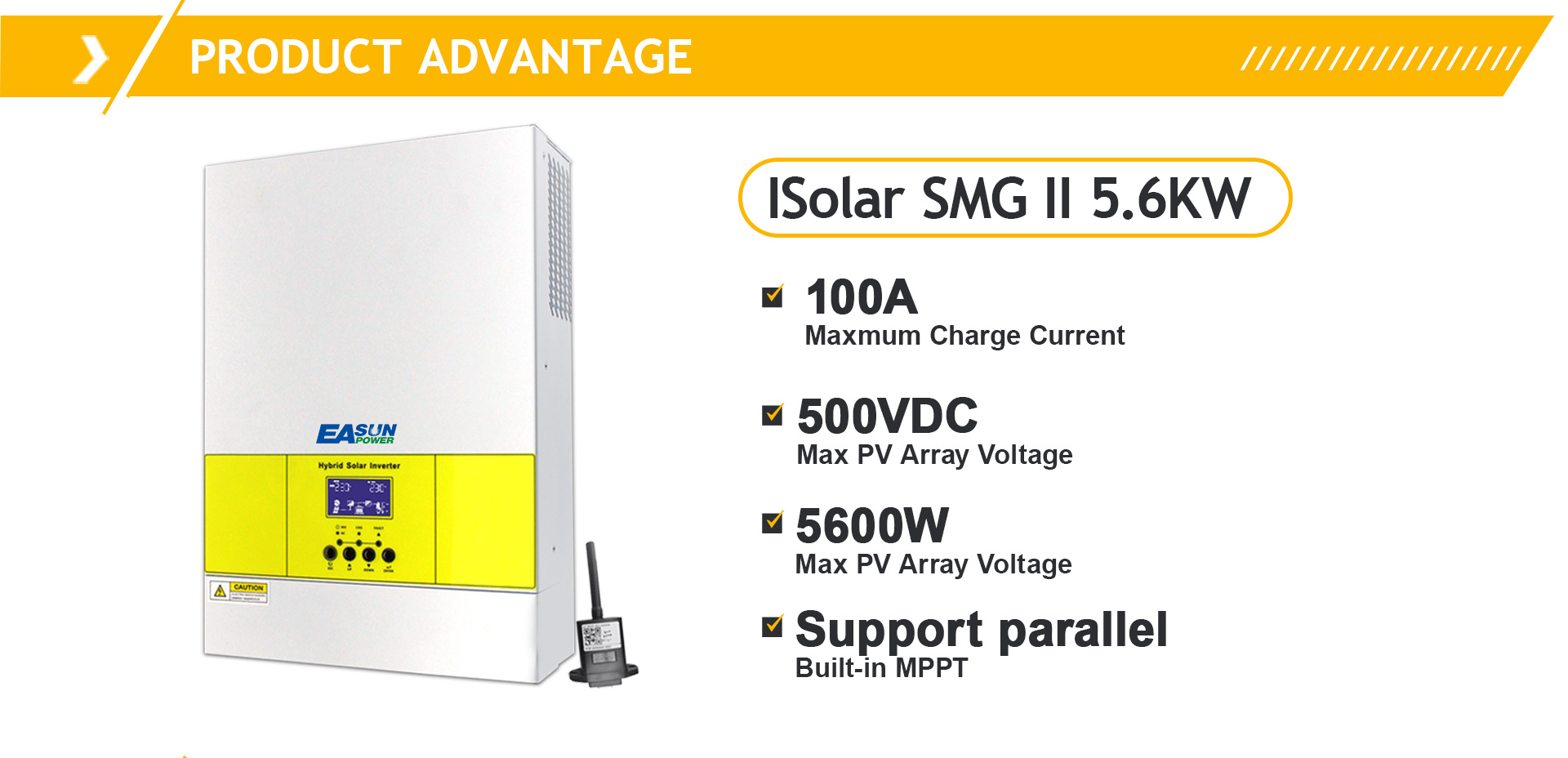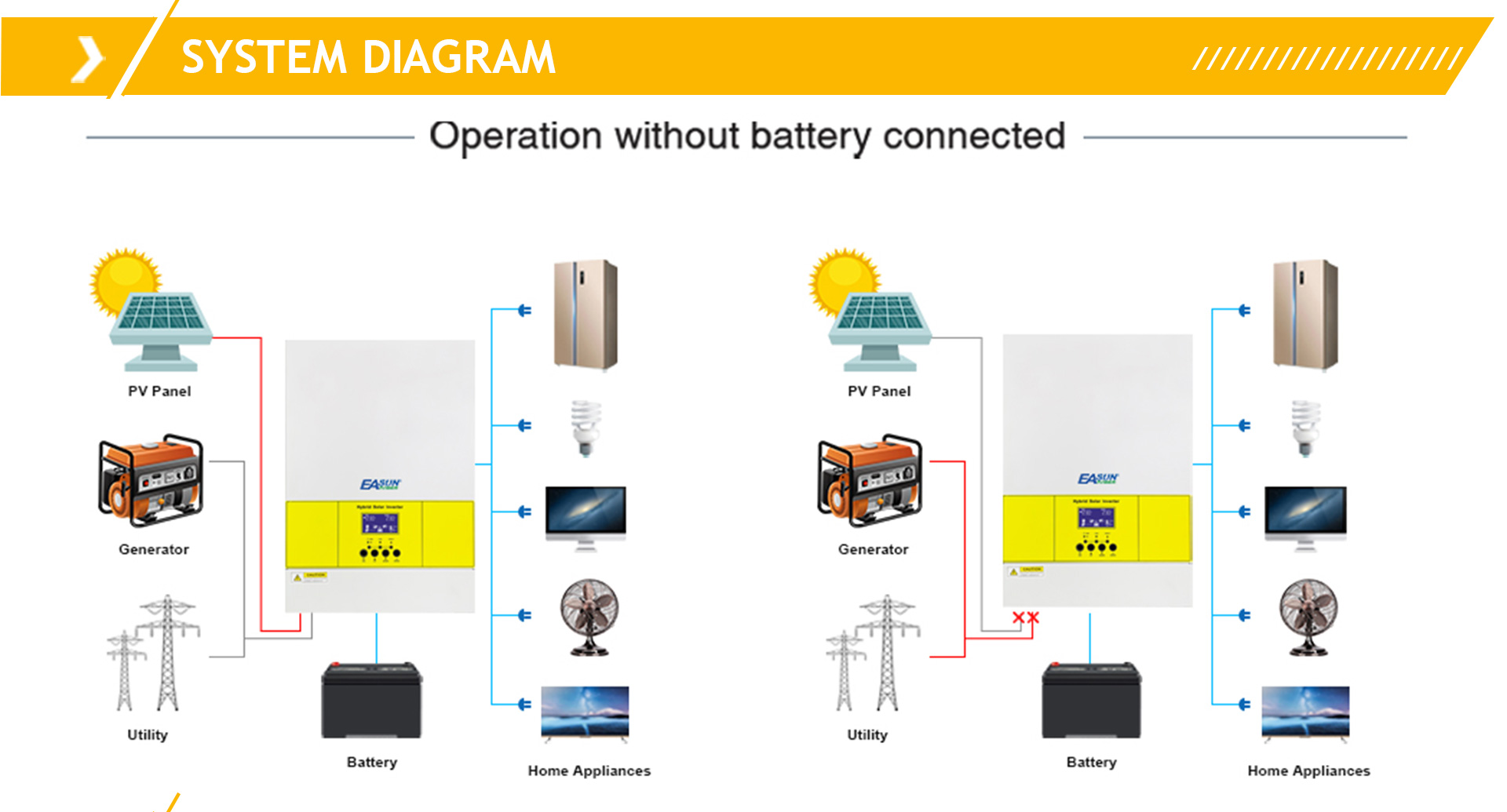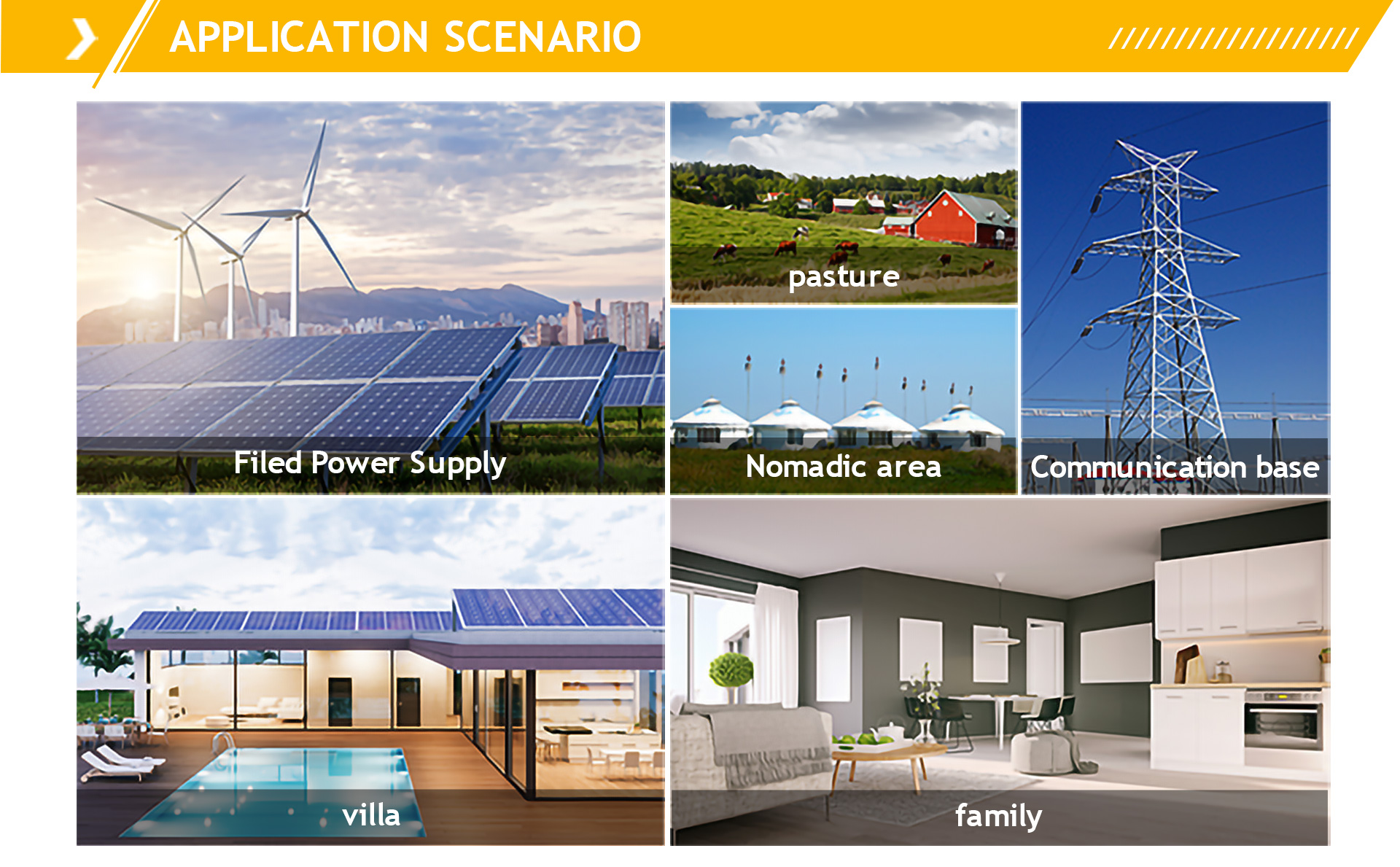 Features:
*pure sine wave soalr inverter
*Output power factor 1
*High PV input voltage range
*Built-in MPPT soalr controller
*Battery equalization function to optimize
Battery performance and extend lifecycle
*Inverter running without barrery
*Built-in anti-dusk kit for harsh environment
*WIFI-GPRS remote monitoring (WIFI Plug included)
*Detachable LCD(Optional)
* Built-in Parallel Kit

Note: The inverter includes WiFi, which can be connected to mobile phone APP monitoring
MODEL

IsolarSMG II 3.6K

IsolarSMG II 5.6KP

CAPACITY

3.6KVA/3.6KW

5.6KVA/5.6KW

ParallelCapability

NO

Yes, 9 units

INPUT

NominalVoltage

230VAC

AcceptableVoltageRange

170-280VAC(ForpersonalComputer);90-280VAC(ForHomeAppliances)

Frequency

50/60Hz(Autosensing)

OUTPUT

NominalVoltage

220/230VAC±5%

SurgePower

7000VA

11000VA

Frequency

50/60Hz

Waveform

PureSinewave

TransferTime

10Ms(ForpersonalComputer);20Ms(ForHomeAppliances)

PeakEfficiency(PVtoINV)

96%

PeakEfficiency(BatterytoINV)

93%

OverloadProtection

5s@>=150%load;10s@110%-150%load

CrestFactor

3:01

AdmissiblePowerFactor

0.6-1(inductiveorcapacitive)

BATTERY

BatteryVoltage

24VDC

48VDC

FloatinghargeVoltage

27VDC

54VDC

OverChargeProtection

33VDC

63VDC

ChargingMethod

CC/CV

SolarCharger&ACCharger

SolarChargerTYPE

MPPT

Max.PVArraypower

4000W

5500W

Max.PVArrayOpenCircuitVoltage

500VDC

PVArrayMPPTVoltageRange

120VDC-450VDC

Max.SolarlnputCurrent

15A

18A

Max.SolarChargeCurrent

100A

100A

Max.AC ChargeCurrent

60A

60A

Max.ChargeCurrent

100

100A

PHYSICAL

Dimensions,DxWxH(mm)

482x290x113

PackageDimensions,DxWxH(mm)

565x380x190

NetWeight(Kgs)

9

10

Communicationlnterface

USB/RS232/Dry-contact

ENVIRONMENT

OperatingTemperatureRange

-10℃to50℃

Storagetemperature

-15℃to60℃

Humidity

5%to95%RelativeHumidity(Non-condensing)

Easun Power Technology Corp Limited is located in Shenzhen China. We offers a full range of Solar product including : Solar inverters/ Solar Charge Controller / Solar panels/ Battery / Solar pump inverters / Power inverters / Portable solar generator, etc. all of our product with low MOQ and in stock for customized logo. We commits to offer high quality products, has a team of professional and experienced specialists in the field of photovoltaic. Our products are now capable of meeting the most demanding requests, both for residential and commercial applications. With a comprehensive sales & marketing network and experienced after-service center, EASUN provides the best service for our customers.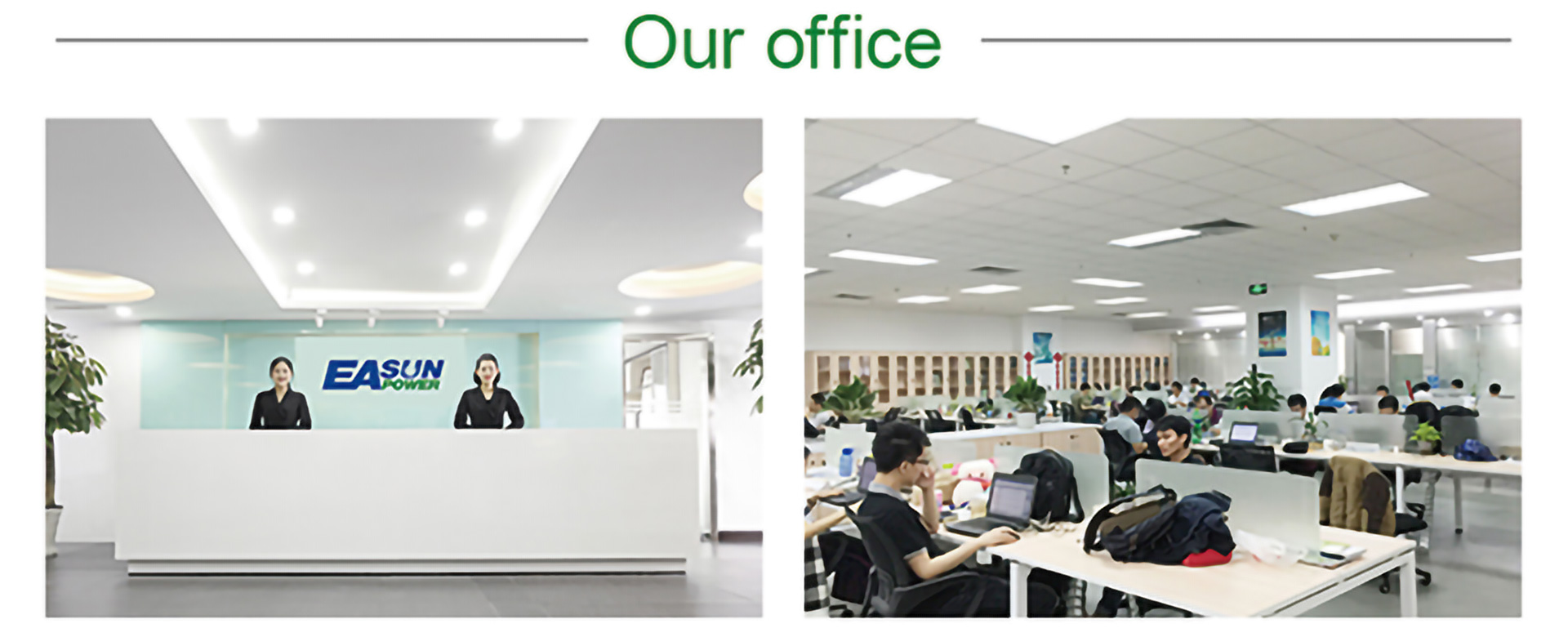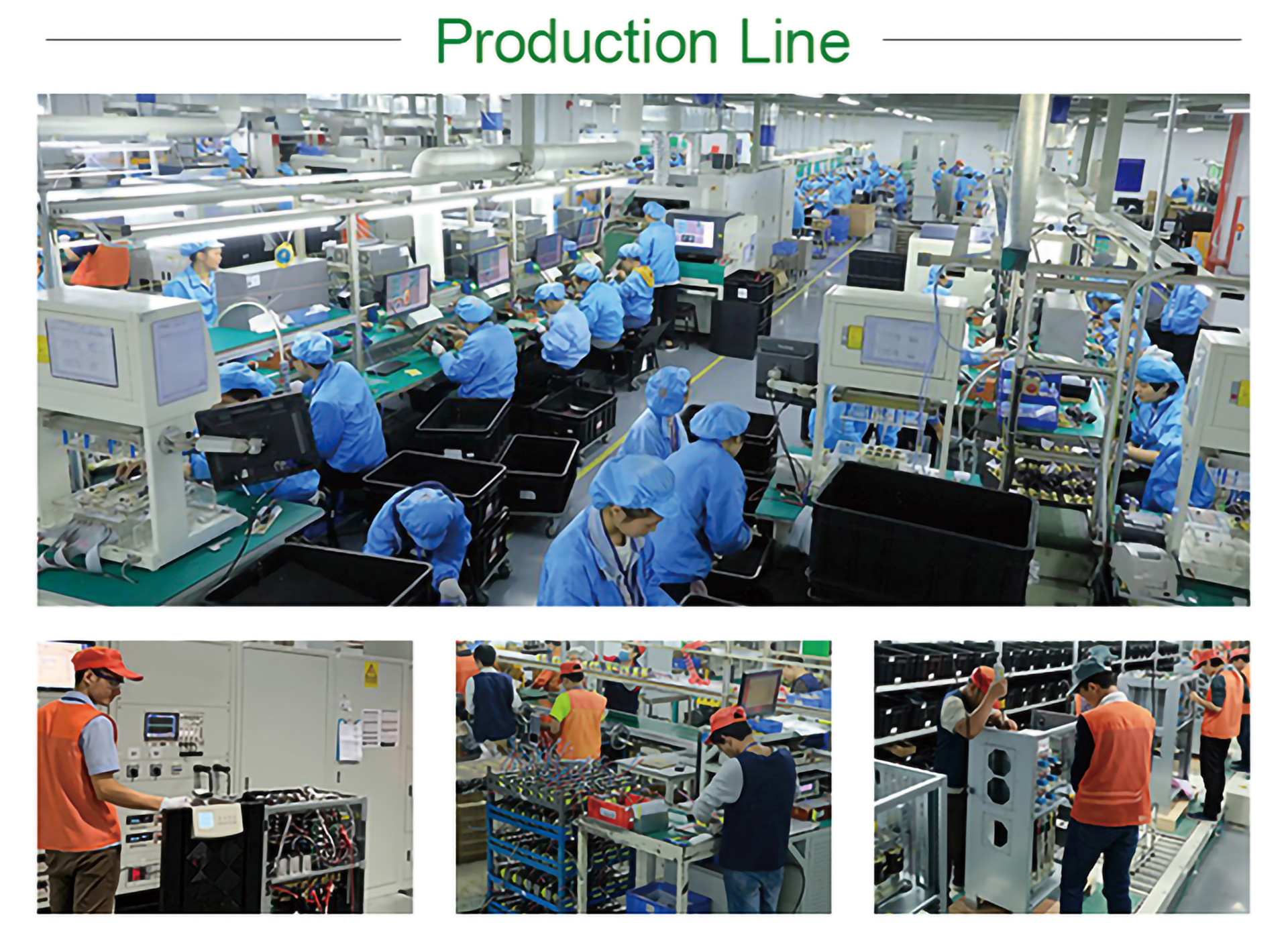 FAQ
1. Who are we?
We are Easun Power factory is a leading high-tech enterprise which established in 2012. It is located in Shenzhen China, sell to North America(25.00%),Mid Eas(15.00%),Southern Europe(15.00%),Western Europe(10.00%),South America(5.00%),Eastern Europe(5.00%),SoutheastAsia(5.00%),Africa(5.00%),Oceania(5.00%),Eastern Asia(5.00%),Northern Europe(5.00%). There are total about50-100 people in our office.
2. Why choose us ?
With strong R&D, manufacture and quality control of inverter products;
We have built a comprehensive sales & marketing network and experienced after-service center;
3. What can you buy from us?
Solar Inverter, Car Power Inverter , Solar Charger Controller,Battery
4. Q: How to order ?
A: Step 1, please tell us model name or link and quantity you need;
Step 2, then we will make a PI for you to confirm the order details;
Step 3, when we confirmed everything, can arrange the payment;
Step 4, finally we deliver the goods within the scheduled time.
5. Q: When will make delivery ?
A: Delivery time
-Sample order: 1-3 days after receipt of the full payment.
-Stock order: 3-7 days after receipt of the full payment.
-OEM order: 12-20 days after receipt of the deposit.
6. After-sales Service
1 year warranty for all kinds of Inverter;
If you find any defective accessories after receiving the goods, please contact us at once. we will give you the new parts forfree to replace in the next order after confirmation, as an experienced manufacturer, you can rest assured of the quality andafter-sales service. ( Please refuse to sign if the goods package in broken situation )
7. What services can we provide?
Accepted Delivery Terms: FOB,CFR,CIF,EXW,CIP,FCA,Express Delivery;
Accepted Payment Currency:USD,EUR,CAD,AUD,HKD,GBP,CNY;
Accepted Payment Type: T/T,L/C,PayPal,Western Union,Cash,Escrow;
Transportation: DHL, UPS , EMS, FedEx, TNT, Air freight , Sea freight, Train way.
This is a multi-function inverter/charger, combining functions of inverter, MPPT solar charger and battery charger to offer uninterruptible power support with portable size. Its comprehensive LCD display offers user-configurable and easy-accessible button operation such as battery charging current, AC/solar charger priority, and acceptable input voltage based on different applications.
ISolar-SMG-II-5.6KP-WIFI manual
ISolar-SMG-II-5.6KP-WIFI WIFI setting